What is Words & Friends for Literacy? 
Words & Friends for Literacy is the Portage County Literacy Council's annual fundraising event at which teams of up to four players play collective Scrabble.
This year, due to COVID-19, Words & Friends for Literacy will be held ONLINE only. Instead of playing Scrabble in-person, teams of any size will play a variety of word games and raise funds online from April 26-30 to help provide adult literacy services in Portage County.
Why Words & Friends for Literacy? 
Raise awareness and funds for adult literacy! Have socially distant fun – together. We are the only community-based literacy program for adults in Portage County, and proceeds from this event are essential to the services we provide our learners.
How to Sign Up

Setting up a team online is free! 
Gather a team of any size. Adults and youth are welcome to participate. Pick a cool name. For example, the library's team name is Dewey and the Decimals.
Set up a team fundraising page online. It only takes 5 minutes. Introduce yourselves and fill out your team bio in the story section, and don't forget to tell us why you support adult literacy!
Celebrate literacy! Play Scrabble, Words with Friends, ScrabbleGo, Bananagrams, and/or other word games and activities of your choice online or in person with your team (observing current rules for social distancing). Post photos with the hashtag #MyWordsAndFriends.
Like our Facebook page and tag @Portage County Literacy Council in photos.
When? April 26-30

Play games and raise funds anytime from Sunday, April 26 – Thursday, April 30!
We'll post a new challenge each day for teams who want to compete for prizes.
In early May, PCLC will announce and give prizes to the top three fundraising teams!
Share!
1. Take photos of your team, word creations, and fun!
2. Share the photos and link to your fundraising page with friends and family. Send out by email or post on your social media.
3. Use the hashtag #MyWordsAndFriends. For example, "#MyWordsAndFriends make an impact on neighbors in Portage County!"
Want to raise funds off-line too?
We'll automatically get donations you raise online. If you collect cash and checks, fill out this donation form and mail it to PCLC at 1209 Fremont Street, 209 Nelson Hall, Stevens Point, WI 54481 by Saturday, May 2.
Don't want to play but still want to support a team?
Donate to support a team at this link.
2020 Sponsors

Event Sponsor                                         
Triple Word Sponsors  
Double Word Sponsors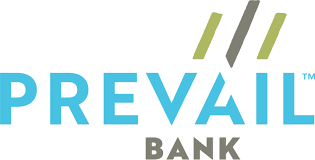 Media Sponsors
Double Letter Sponsors
JHL Digital Direct
Ki Mobility
Marshfield Clinic Health System and Security Health Plan
Simplicity Credit Union
WPS
Team Sponsors
Donaldson Co.
International Bank of Amherst
Lands' End
Lee Ayers
McCain Foods USA
Old National Bank