We believe that all adults have the right to literacy. We work with adults to help them achieve the ability to read, write, and speak English; and understand and use information to make decisions about their lives. Literacy gives adults the tools they need to care for their families, maintain employment, avoid poverty, understand health information, get involved in the community, access further education, and more.
Board of Directors
Our board members are Phong Vang (President), Amanda Blinebry (Vice President), Jeanine Taylor (Treasurer), Amber Stancher (Secretary, not pictured), Catalina Cabello, Steve Faber, Ben Cisewski, and Zia Yang (not pictured).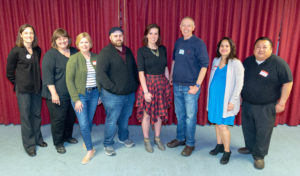 Staff
Our Co-Directors are Kristy SeBlonka and Anne Pawlak.
Partners
Our agency is also a member of Wisconsin Literacy, a statewide coalition of community-based literacy programs in Wisconsin, and ProLiteracy, a national literacy organization that promotes literacy in the context of people's daily lives —at home, at work, and in the community — through education, training, publications, research, policy development, and advocacy.
The PCLC works with a variety of community partners, including CAP Services, Inc., the Stevens Point Area YMCA, and Mid-State Technical College.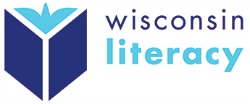 Dedicated funders include the Community Foundation of Central Wisconsin, the Green Bay Packers Foundation, Donaldson Foundation, Words & Friends sponsors and donors, and other supporters.