PCLC is a nonprofit based in Stevens Point. We believe all adults have a right to literacy. We work with adults to help them achieve the ability to read, write, and speak English; and understand and use information to make decisions about their lives. Literacy gives adults the tools they need to care for their families, maintain employment, avoid poverty, understand health information, get involved in the community, access further education, and more.
PCLC offers one-on-one tutors and small group instruction at different times and locations throughout the county in order to increase accessibility. We serve adults with different socioeconomic and racial/ethnic backgrounds. We're committed to creating a learning environment that is focused on the learners' goals and advances mutual respect, trust, dignity, and fairness.
Board of Directors
Our board members are Amanda Blinebry (President), Steve Faber (Vice President), Jeanine Taylor (Treasurer), Amber Stancher (Secretary, not pictured), Phong Vang, Ben Cisewski, Catalina Cabello, and Zia Yang (not pictured).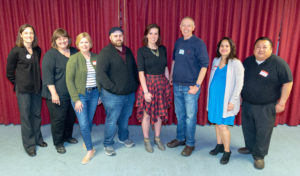 Staff
Kristy SeBlonka was Executive Director of PCLC from 2015-2020 and is now PCLC co-director. She is experienced in nonprofit management and anti-poverty work and also works at CAP Services. She has over 10 years of experience as an adult literacy tutor. In January 2021, Shannon O'Donnell became co-director. Prior to working at PCLC, Shannon has worked in the education access and equity field and supported underrepresented students as a college access advisor. O'Donnell also works at the Portage County Public Library.
Kristy SeBlonka, Co-Director – director@pocolit.org, 715-345-5341
Shannon O'Donnell, Co-Director – shannon@pocolit.org, 715-321-6075
Jobs
We are currently hiring! Learn more at this link.
Partners
Our agency is also a member of Wisconsin Literacy, a statewide coalition of community-based literacy programs in Wisconsin, and ProLiteracy, a national literacy organization that promotes literacy in the context of people's daily lives —at home, at work, and in the community — through education, training, publications, research, policy development, and advocacy.
The PCLC works with a variety of community partners, including CAP Services, Inc., the Stevens Point Area YMCA, and Mid-State Technical College.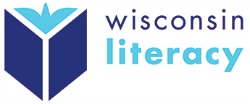 Funders
Dedicated funders include the Community Foundation of Central Wisconsin, the Green Bay Packers Foundation, Words & Friends sponsors and donors including Worzalla, and other supporters.